Joan's Retirement Lifestyle
Now she can do all the things that she has never had time to do, such as:
Go RV'ing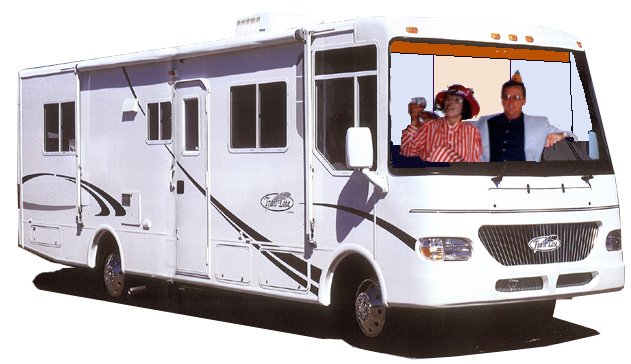 Here's snowbirds Joan and Cal heading off to their RV cement pad, located in Iguana Gulch, Nevada. They will be close glorious Reno, home of the all you can eat 99 cent breakfast buffet!
Learn a new sport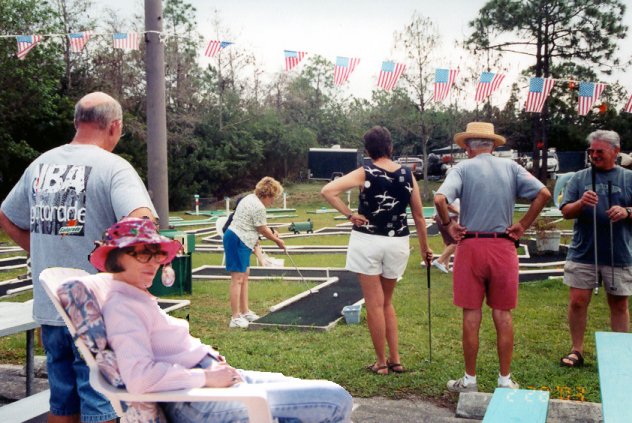 Here's Joan with all her new friends at the Iguana Gulch Golf and Country Club.
Take up crafts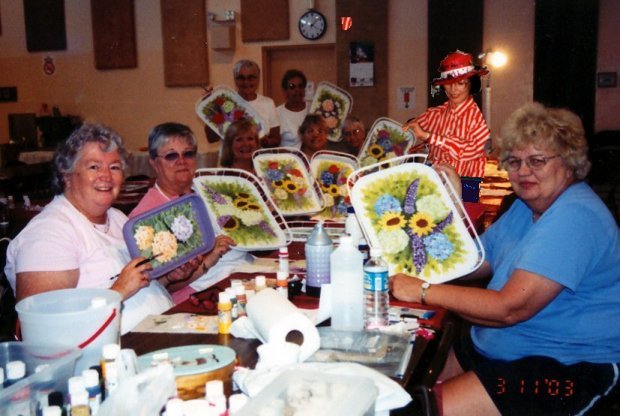 Joan will be learning useful new skills down at the Iguana Gulch rec. centre!
---
Take the Long Long Trailer Movie Quiz, Starring Lucy and Desi!
If these don't appeal to you, we know you will find something you love!
Happy Retirement Joan
Love From Barry, Heather, Robert and Steven